Legal translation is a specialty whose mission is not only to translate various legal texts and documents into their target language but also sometimes to transpose their content so that it is equivalent to the laws and rights of the original text.
Translating a contract from French to English requires advanced legal knowledge, a perfect command of the legal terminology of the source and target languages, and real drafting and interpreting skills.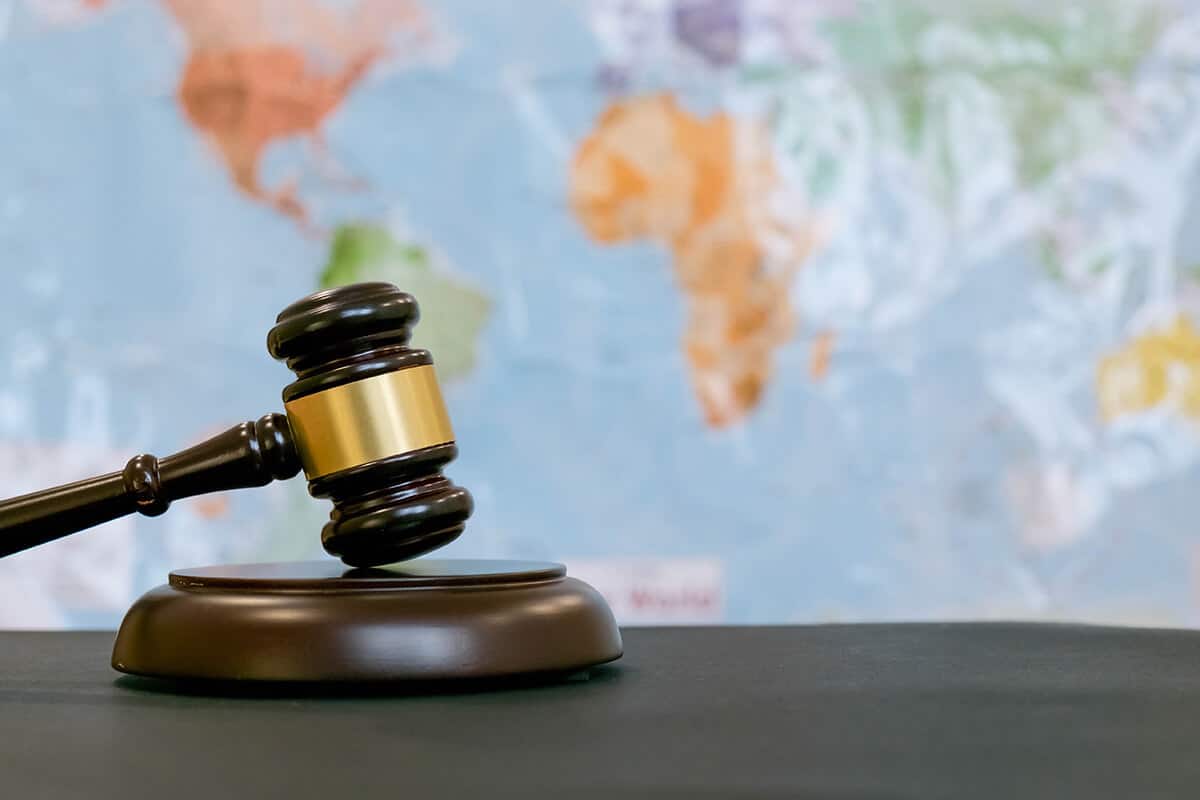 Legal translation: a field that requires rigor and precision
At our legal translation agency, your orders are entrusted to experts in law or finance who often combine their skills with solid professional experience in the legal field (former lawyers, directors of legal departments, bankers, etc.). We put this know-how at your service, which will enable you to obtain a quality legal translation with a high degree of terminological accuracy, faithful to your original texts and intentions.
All our translations are carried out by specialists translating into their mother tongue, and are proofread by a second specialist. The respect of professional secrecy and the protection of confidentiality are cornerstones of our profession. All our translators are naturally bound by this, and we sign a confidentiality agreement on request.
Our expertise applies to all legal documents, including the following
court decisions: summonses,
judgments,
briefs,
contracts,
civil status documents,
statutes,
balance sheets,
sworn documents,
patents,
annual reports, etc…
First expert translator in France
In need of a legal translation which is correct, rigorous, precise, reliable and rapidly executed?
Why trust us with your legal translations?
Bonnefous : more than 30 years of expertise in legal and sworn translation
The Bonnefous agency, a company specialized in legal and sworn translations, has been following a very rigorous quality policy for nearly 30 years, adapted to the needs of its loyal customers and offering impeccable deliverables. To this end, we have focused our policy on :
Reliability
All our multilingual legal and financial translations are done by legal translation professionals who translate only into their native language (see our Quality Charter). A good translation must not only respect the accuracy of the legal terms, but also read like a text that would have been written directly in the translated language.
The careful selection of our translators is the basis for the reliability and accuracy of our legal and financial translations. Not just anyone can be a translator! And not just anyone can work with Bonnefous.
To ensure reliable productions, we only work with independent professionals who will be referenced only after having followed an initial selection process and regular follow-up.
Quality
Our clients are demanding, and so are we with our collaborators.
Law cannot be invented, legal and financial translations require a thorough knowledge of international laws and legal systems, the subtleties of legal vocabulary between countries, etc…
We are your partner for accurate multilingual legal translation.
To ensure the quality of our services, we provide your company with a rigorous control. All of our deliverables are proofread by a team of in-house technical editors, so your document is thoroughly checked before it is delivered to you.
Speed
Bonnefous meets all your deadlines.
Our international network of legal translators and experts allows us to take advantage of time differences, to save precious hours, and to deliver your documents in record or even impossible deadlines. You will receive your translated documents within the requested timeframe. When everything depends on the minute, trust the specialists! Through our quality charter, our sales team is committed to sending you quotes within an hour of receiving them.
We also create translation memories, which save time (reduced deadlines), increase consistency (preservation of terms throughout the text) and reduce costs (repetition of elements already translated in your previous projects).
We also create working memories, allowing you to save time and find your translated documents in a very short time.
Whether you are a lawyer or a financial manager, don't hesitate any longer and choose Bonnefous and its team of professionals who are concerned with your issues.
Our answers to your most frequently asked questions
How to translate a legal text?
Translating a legal text always begins with a research phase (terminology, comparative law, cultural context), to guarantee a perfect knowledge of the client's file. The translation of the document and its proofreading by a second specialist is only done at a later stage.
How to become a sworn legal translator?
Although there is no official training to become a sworn translator, it is necessary to follow a particular path in 4 steps.
What is a sworn translator?
The terms "sworn translator", "accredited translator/interpreter" or "sworn translator" all refer to the same thing, i.e. a ministerial official authorized by the Ministry of Foreign Affairs and registered with the Court of Appeal.
Three ways to find a certified specialist translator, either by yourself or by an agency.